This double-boiler pot surrounds the inner pot with water to evenly distribute heat and help prevent scorching of the glue, even when placed on a constant heat source. The water also helps insulate it to retain warmth when removed from the heat source.

This pot is a replica of a classic Landers, Frary & Clark glue pot first made in the 1870s, reproduced right down to the decorative sunburst on the hinged lid. Where the original was cast iron, ours is cast from stainless steel for improved rust resistance.

The removable inner pot holds up to 1 fl oz of glue, and the outer pot holds 2 1/2 fl oz of water. Measures 3" in diameter and 2 3/8" tall overall.

The included electric tabletop warmer keeps the glue warm for longer periods. This small ceramic hotplate has a 39" long cord and can be used safely on any flat surface.
Shipping & Returns

Delivery charges may vary from one shipment to another.
We will confirm these fees with you before proceeding with the payment.

Please note that our business hours are (Eastern Time):
Mon-Thu: 8h00-17h00
Fri: 8h00-16h30

Thank you
View full details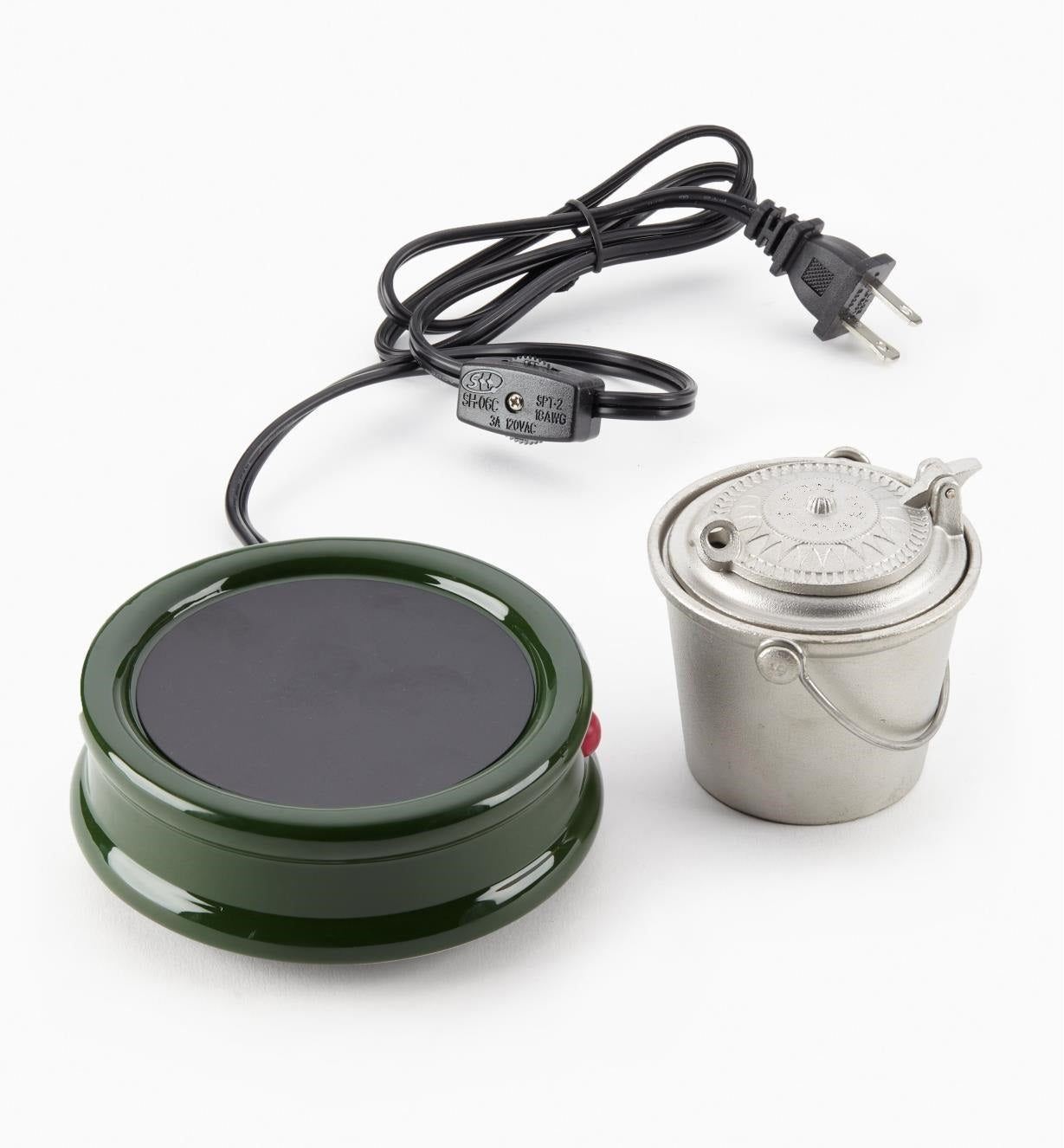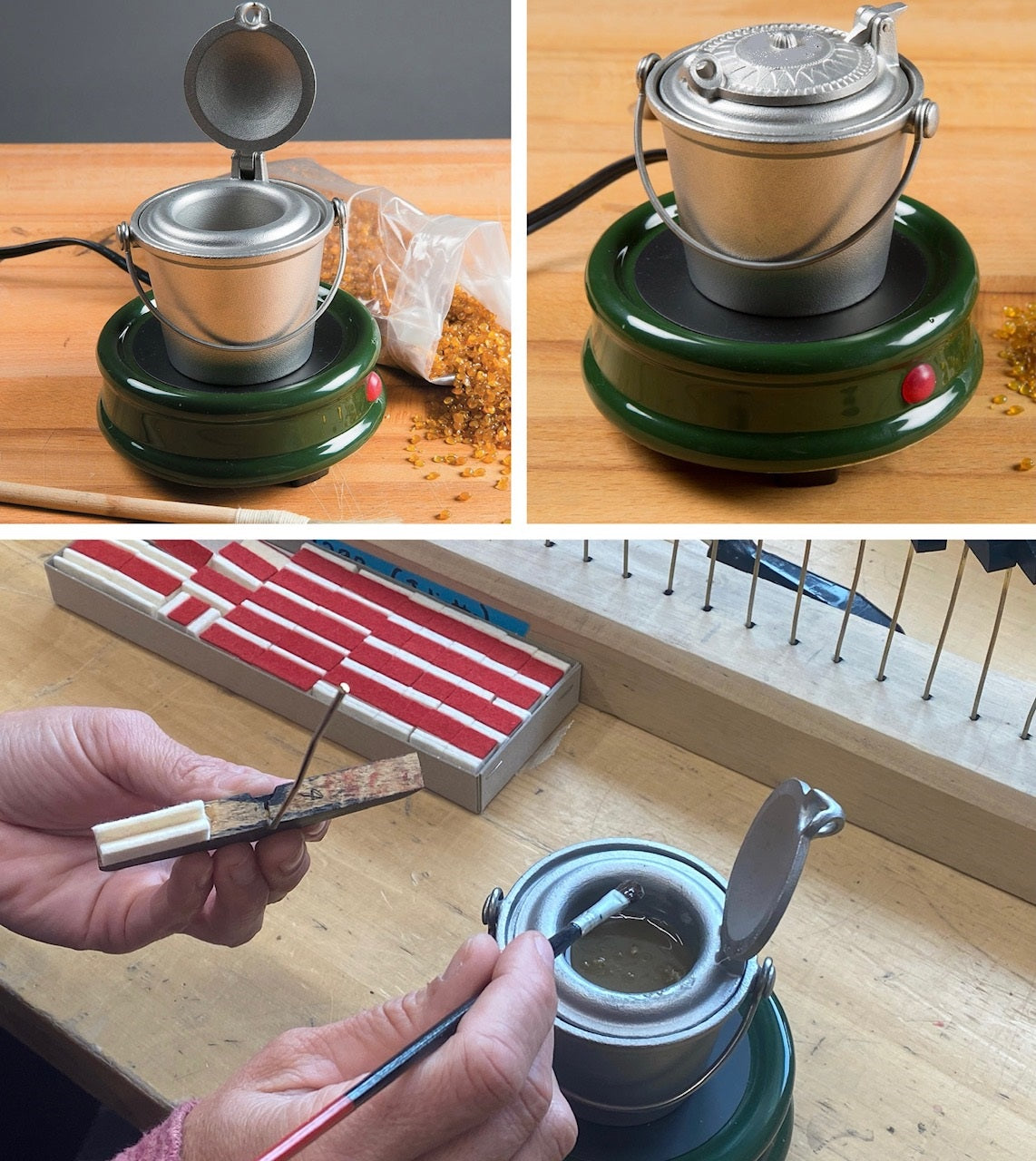 Pianos Bolduc, manufacturer of fine piano components, maker of specialized tools, and major piano re-builder distributes parts and supplies for piano technicians and rebuilders around the world. This catalogue has been specially designed to serve piano technicians, re-builders, and manufacturers. For technical advice, please do not hesitate to contact us by e-mail (info@pianosbolduc.com).