Developed by Jerry O'Connell, who formerly was on the technical staff of Wurlitzer Piano Company, this tool should become a standard tool box item for every piano tuner.

It is generally agreed among technicians that there are numerous reasons for false beats, however, the Important Fact is that after two years of field testing this tool on hundreds of pianos, Mr. O'Connell has eliminated or minimized 75% to 80% of the false beats he encountered while pitch raising.

Most false beats are found in the piano's treble section and are noticeable when doing pitch raisings of 50 cents or more. Jerry's innovation is merely a string-stretching tool 12 inches in length that has a tip with a semi-circular groove wide enough to accept up to .060 diameter (1.5mm) piano wire. After pitch raising, a "kink" or bend is removed eliminating the false beat.

The suppressor's narrow width allows it to be inserted between the hammers and pass around the damper wires. In the "up" position, the grooved tip can slide up and down the string to find the most effective spot to apply pressure.
Shipping & Returns

Delivery charges may vary from one shipment to another.
We will confirm these fees with you before proceeding with the payment.

Please note that our business hours are (Eastern Time):
Mon-Thu: 8h00-17h00
Fri: 8h00-16h30

Thank you
View full details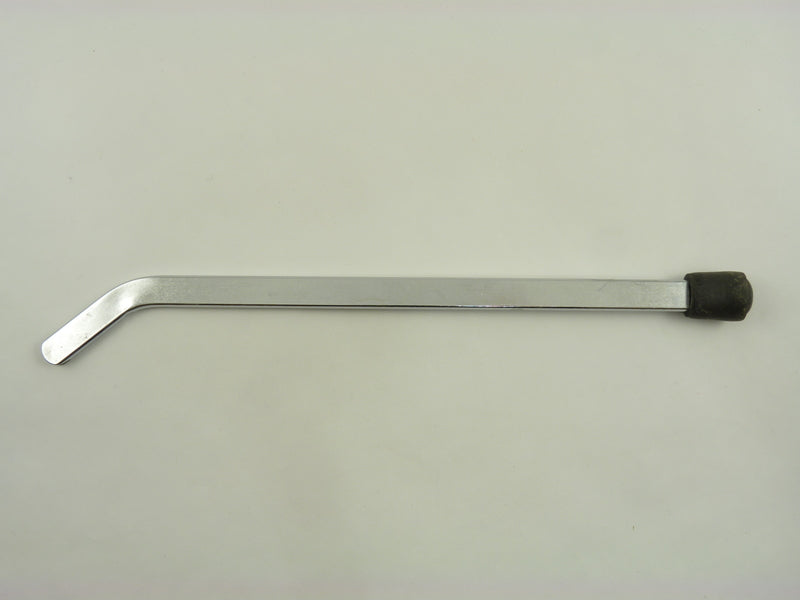 Pianos Bolduc, manufacturer of fine piano components, maker of specialized tools, and major piano re-builder distributes parts and supplies for piano technicians and rebuilders around the world. This catalogue has been specially designed to serve piano technicians, re-builders, and manufacturers. For technical advice, please do not hesitate to contact us by e-mail (info@pianosbolduc.com).